BiographyJacques Braunstein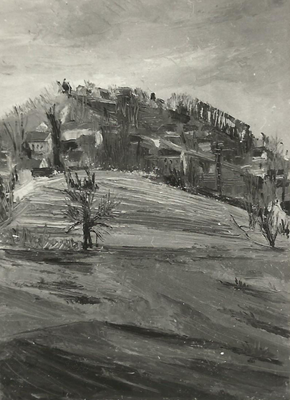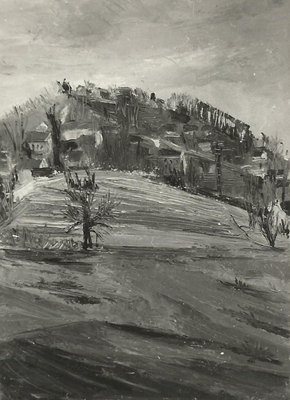 1st artistic period: 1950-1960
Graduated from the Ecole Boulle in decoration and in cabinet-making techniques in 1951, he becomes Creative Designer – Technical Engineer – for the Philips company from 1953 to 1972. On the side, he develops the practice of plastic arts.
Attracted to expressionnism, the landscape mainly, the artist unfolds his easel at the countryside. Francis Gruber and the pictorial movement called Miserabilism, encourages him to observe our most humble environment and to express it with conviction. He practises portraits indoors too.
2nd artistic period: 1960-1968
A Jean Dubuffet exhibition about asphalt and other mineral materials left a mark on him, the artist begins an abstract practice, focused on the material and the harmony of colors, applied with a painting knife. The painting evokes mineral concretions and rocky-like textures.
From 1968 to 1976: Reassessment of his work. Maturation. Rebellion.
Freelance Designer from 1972 to 1975 and tutor in methods of creativity.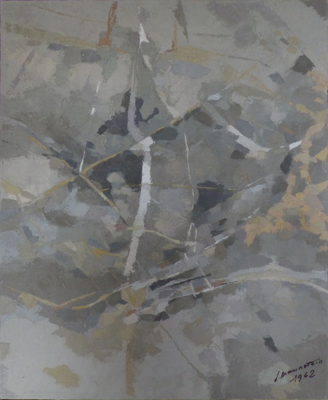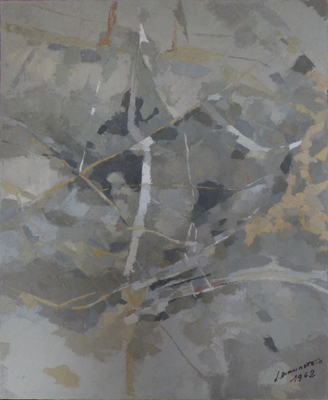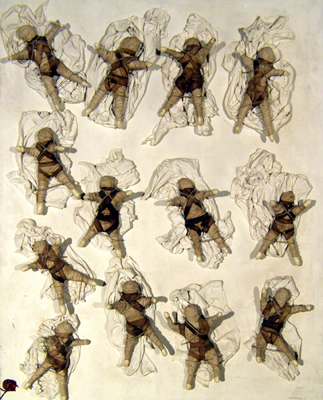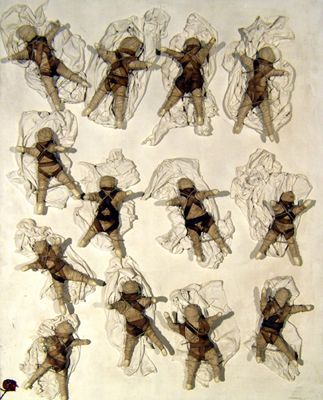 3rd artistic period: 1976-2004
The artist becomes aware of his Jewishness and develops an artistic testimony about the memory. The memory of the Shoah, whom of which his family were victims. He creates work fed by the symbolic, religion, the ethnic and magic rituals from ancient civilizations. He exorcizes his demons through his unique artistic approach and pays tribute to the victims of all the barbarism. The knots that he significantly ties on cords are the focus of his work.
Director of the Regional Higher Fine-Arts School of Nantes from 1975 to 1979.
Director of the National Higher Fine-Arts School of Nancy from 1979 to 1989.
4th artistic period: 2004-2014
The artist starts a period wherein stone become his main material. The stone, bearer and witness to the foundations of the pain endured by the erosion of the elements and in particular by the human species. The artist breathes life into the contorted, twisted, deformed stones. They become his partners and share his ghosts. They look at us…